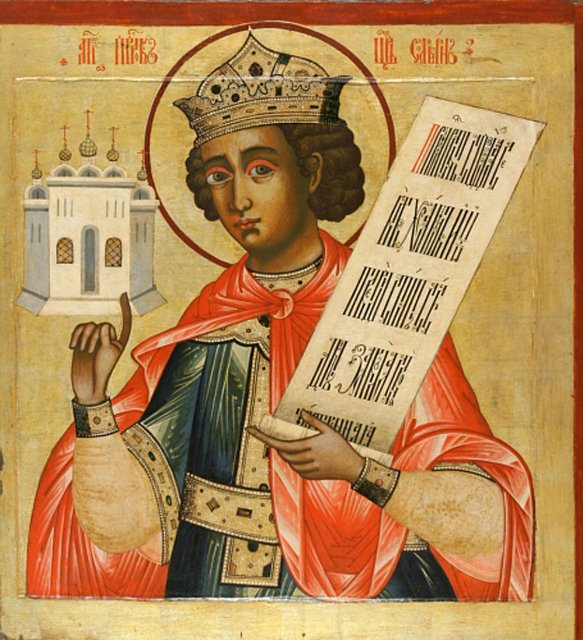 Several months ago we posted 27 Reasons To Call Your People To Worship as a liturgical resource to help you plan the "call to worship" portions of your church's gathered worship times.  In addition to this list, I want to bring to your attention the following passage from I Chronicles 29, which is subtitled in my Bible as "David's Prayer of Praise."
You may find this passage useful to share in several other stages of your church's liturgy, including in the Giving portion of your gathered worship times.  The themes of this prayer of praise inspired Bobby to write "All I Have Is Yours," which is often sung at Sojourn in our baby dedications, during our Confession times and during our Giving times.
This prayer of praise was uttered by David near the end of his life and his reign as king over Israel, after he had gathered the majority of the building materials which Solomon, his son and heir, would use to construct the Lord's temple.  The prayer was preceded by David setting a beautiful example for the people of Israel by freely and wholeheartedly giving his own offerings to the Lord for the construction of His temple.
This was David's "above and beyond" gift to the Lord, after he had used every resource at his royal command to gather as much as he could for the temple construction.  He told the people that "because of my devotion to the Temple of my God, I am giving all of my own private treasures of gold and silver to help in the construction. This is in addition to the building materials I have already collected for His holy temple." (I Chron. 29:3)
He then asked them who would follow his example and give offerings to the Lord.  Their reply:
"Then the family leaders, the leaders of the tribes of Israel, the generals and captains of the army, and the king's administrative officers ALL gave willingly. . . The people rejoiced over the offerings, for they had given freely and wholeheartedly to the Lord. . ." (I Chron. 29:6, 9)
Then David praised the Lord in the presence of the whole assembly by offering this prayer of praise:
"O Lord, the God of our ancestor Israel, may You be praised forever and ever! Yours, O Lord, is the greatness, the power, the glory, the victory, and the majesty. Everything in the heavens and on earth is Yours, O Lord, and this is Your kingdom. We adore You as the One who is over all things. Wealth and honor come from You alone, for You rule over everything. Power and might are in Your hand, and at Your discretion people are made great and given strength.

"O our God, we thank You and praise Your glorious name! But who am I, and who are my people, that we could give anything to You? Everything we have has come from You, and we give You only what You first gave us!  We are here for only a moment, visitors and strangers in the land as our ancestors were before us. Our days on earth are like a passing shadow, gone so soon without a trace.

"O Lord our God, even this material we have gathered to build a Temple to honor Your holy name comes from You! It all belongs to You! I know, my God, that You examine our hearts and rejoice when You find integrity there. You know I have done all this with good motives, and I have watched Your people offer their gifts willingly and joyously.

"O Lord, the God of our ancestors, Abraham, Isaac and Israel, make Your people always want to obey You. See to it their love for You never changes."

Then "David said to the whole assembly, 'Give praise to the Lord your God!' And the entire assembly praised the Lord, the God of their ancestors, and they bowed low and knelt before the Lord and the King."  (I Chron. 29:10-20)
What a beautiful, historical picture of willing, wholehearted, joyous worship that rightly adores the Lord and acknowledges His sovereign ownership over all of our lives and over every resource we may hold here on earth. Let us follow the worship leader David's example in freely and joyfully bringing our gifts of worship to the Lord in word, deed and material possessions.  This will encourage our church families to faithfully honor the Lord in bringing their own offerings before Him.
All I Have Is Yours by Sojourn