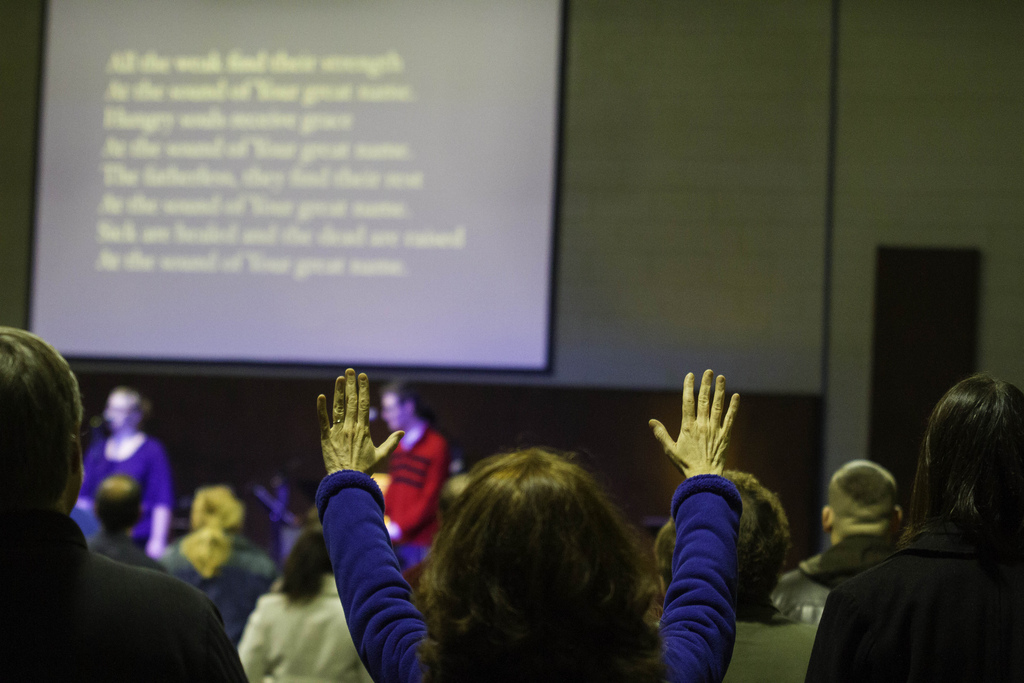 Worship pastors and leaders, do worshipers leave your church services with a disposition to do good, not to earn salvation but out of love for what Christ has done? We call this disposition to do good benevolence, and it should go without saying that a worshiper of the one true God is a person marked by benevolence.
Worship songs like "Mission's Flame" by Matt Redman help us connect the dots from "worship" to "mission," from "love" to "work," from "recipient of grace" to "sender of grace." More and more worship leaders and songwriters are making this connection. In my recent interview with worship leader Matt Papa of The Summit Church, he said:
I try to root what I encourage and exhort people with not from a place of guilt, not from a place of "You have to do this," but from a place of gratitude, a place of joy. It's all in response to the Gospel of Jesus Christ. If that's not there, then it's just a lot of noise.

The gospel is the thing that melts the heart to bring a person to the place where they want to share Christ, where they want to serve the orphan, where they want to serve the widow… So, I do try to make a huge deal of the centrality of the cross and the centrality of the gospel. And also about the social justice: go and do.

I think we often fall into one ditch or the other, especially now in the age of the Gospel-centered movement. It's hard to criticize a re-emphasis on the gospel, but if there's one downside it's that the imperatives are de-emphasized. So, it's just "Remember the Gospel, look at Jesus and you'll be okay."

But there's also this reality that we are sinners and we aren't in heaven yet so the natural inclinations of our heart aren't purified yet. So we have to kill our sin, we have to mortify our flesh, we have to love orphans and widows because we're commanded to, regardless of whether we feel like it or not. James 1:27 says this is undefiled religion. And I want my ministry to have both/and. Obviously the other pitfall is just preaching the imperatives and legalism.
Marketing experts train marketers to end messages with a Call To Action — a "because of A, you can or should do B." Are you including calls to action in your worship service planning? For the unbeliever, the obvious call to action is "repent, believe, worship Jesus." For the Christian, calls to action also include "repent, believe, worship Jesus" but also:
Share the gospel
Serve the needy
Be a peacemaker
Take care of your family
Love your church
Love your neighbors and this city
and many more, most of which are some variant of these. The gospel itself calls all people to action, so our worship set lists should do the same. Do yours?
Photo above courtesy Sojourn communications deacon Chuck Heeke