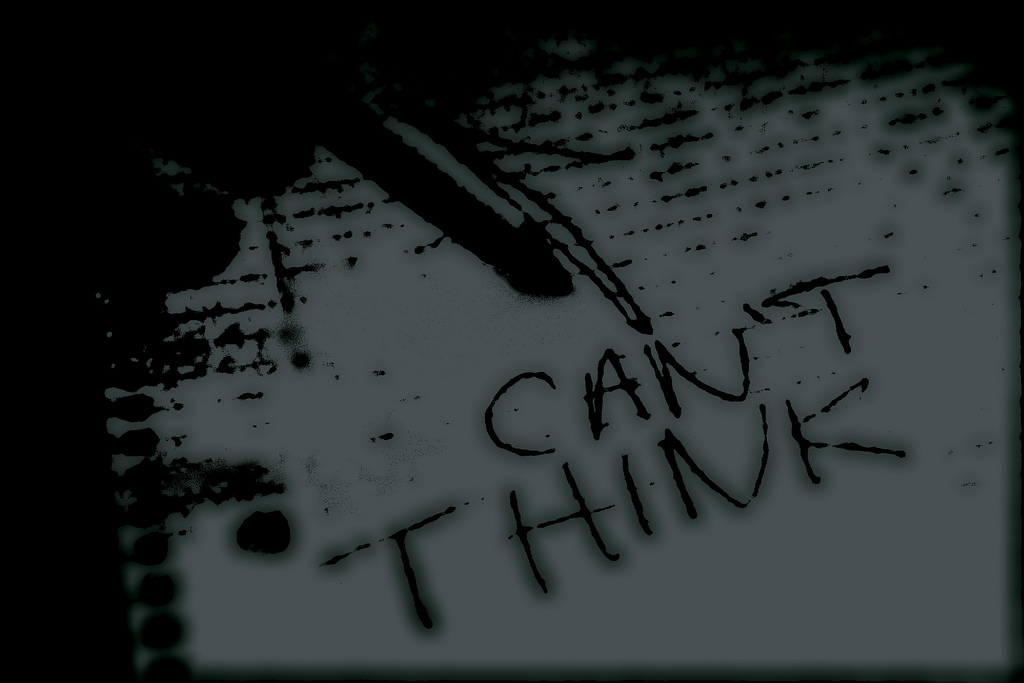 Any worship pastor who has been crafting worship service liturgies for awhile knows the dilemma. So does any worship songwriter: How do I present new songs to the church that don't just say the same thing? How do I make sure I'm providing a full gospel diet for worshipers?
I've reminded you of themes before, in articles such as 9 Proven (But Largely Forgotten) Themes For Worship Songs and Two Models of Prayer to Improve Your Worship Songwriting & Selection. But did you know our ancient church forebears also provided a powerful tool for ordering the very days of our lives after gospel rhythms, year after year? From the first day of Advent to Christ The King Sunday one year later, each season of the Christian Year focuses on a different part and aspect of Christ's life and mission.
Whether your church follows the Christian liturgical year calendar or not, a brief overview of these seasons and feast days will help you write and select songs for worship that teach and exult in every movement of the gospel. And once you know this framework, you can mix and match songs from each period as needed for your individual context. For instance there is no reason Christians can't sing "Come Thou Long Expected Jesus" year round, or "Christ The Lord Is Risen Today" on any given Sunday.
Let's walk through each cycle of the Christian Calendar, looking for inspiration and ideas for songwriting and worship service planning. As you read about each season and study songs that fit each season, let your own creative juices flow:
Advent — As Kristen wrote in her article What Is Advent? Why & How Should You Observe It, "This season of Advent is a re-enactment of Israel's wait for the birth of their Messiah, and a symbol of our longing for Christ's return." Advent is loaded with eschatological meaning. This is a chance to explore themes of the Second Coming and "Your Kingdom come."
Charles Wesley's hymn "Come Thou Long Expected Jesus" is a classic example. You can read my full analysis of "Come Thou Long Expected Jesus" and hear Bill Mallonee's version of it here. "O Come, O Come Emmanuel" is another solid Advent hymn. And here is a contemporary one, written by our worship pastor Mike Cosper. His "Glory Be" paints a picture of a world "waiting for the light" prior to Christ's first Advent, then compares it to our own longing for a savior prior to our conversion, and our waiting for Christ to return to earth:
Christmas — We all know many popular Christmas hymns and carols. You can read my analysis of "Go, Tell It On The Mountain" and hear Sojourn's version of that Christmas spiritual here. And you can hear many songs for Christmas and Advent on our Advent-Christmas worship songs playlist on Spotify. One of our favorite modern examples comes from Kristen's fellow worship leader at Sojourn New Albany, Jeremy Quillo. His "Hosanna In The Highest" is a tour de force in Christmas storytelling:
Epiphany — Epiphany means "appearance." It's designed to celebrate the Wise Mens' revelation that Jesus was the Messiah. Churches that celebrate Epiphany as a season use it as a chance to highlight the parables, miracles and other events of Jesus' earthly ministry. As I wrote in Epiphany Planning for Worship Leaders, Songwriters, Communicators, "compose songs that celebrate or reveal Jesus as Messiah. You can do so by using Old Testament prophecies in your songs or by writing ballads on the life and earthly ministry of Christ."
"Hail, Thou Source of Every Blessing" by Basil Woodd is an example of a traditional Epiphany hymn.
Ash Wednesday— Ash Wednesday is the first day of Lent. As I wrote in our Worship Service Planning for Ash Wednesday, this is a time to:
Contemplate the death that reigns in us because of sin, and our need for Jesus to save us.
Commit to daily repentance — to "die daily," as Paul said (1 Corinthians 15:31).
Celebrate that Christ conquered Satan, sin and the grave.
The Kyrie Eleison (meaning "Lord, have mercy") is a timeless Ash Wednesday hymn. And if hip hop is your thing, you won't find a better example of a song that carries the theme of Ash Wednesday than Shai Linne's "In Adam All Die." Finally, Sojourn New Albany Worship Director Justin Shaffer wrote an adaptation of Isaac Watts's "Psalm 130" along with Mike Cosper, called "From Deep Distress." It conveys the admission of helplessness and dependence on Christ that Ash Wednesday is designed to reveal. Kristen sings it with fellow worship leader Brooks Ritter:
Lent — Lent is a 40-day period of confession, repentance and reflection on why Jesus had to give his life. As Kristen wrote in Should Christians Observe Lent? Too Much Sin & Repentance? "The more I reflect on my desperate, depraved condition apart from the work of Christ, the more I appreciate the sacrifice He made to save me."
"Rock of Ages" is a famous meditation on our mortality and the only cure for it: "The water and the blood, from Thy wounded side which flowed." Read my songwriting analysis of "Rock Of Ages" and hear Sojourn's version of it here.
You can listen to over two hours' worth of songs for Lent on our Lent Worship Songs Spotify playlist. Also, Kristen and I wrote "You Grew The Tree" to show that Christ journeyed through all of time and through His entire life on earth knowing that He would give His life on the tree that He created, just as we journey through the 40 days of Lent knowing all along that it will end with Christ on the cross, on Good Friday:
Palm Sunday — Palm Sunday happens one week before Easter. This worship service commemorates Jesus' Triumphal Entry into Jerusalem on a donkey, while crowds shouted "Hosanna" and laid palm leaves in his path. One option for worship service planners and songwriters is to explore the turn of events that led from shouts of "Hosanna" on Sunday to "Crucify him!" days later.
Kristen and I love Paul Baloche's "Hosanna (Praise Is Rising)" for Palm Sunday. "All Glory, Laud and Honor" by Theodulph of Orleans (translated by John Mason Neale) is a well known hymn for Palm Sunday, as is "All People That On Earth Do Dwell" by William Kethe.
Maundy Thursday — Maundy Thursday takes place the day before Good Friday, commemorating the events of the Last Supper (and sometimes the Garden of Gethsemane as well, although the events of the Garden are often primarily remembered during Good Friday services). "Maundy" is from the Latin word for "Mandate," and reflects the New Command (new mandate) Jesus gave to His disciples during the Last Supper, that we love one another. Besides the New Command, themes of Maundy Thursday include servanthood (primarily reflected in Christ's washing of the disciples' feet), and of course the establishment of the Lord's Supper.
Isaac Watts wrote a masterful treatment of the drama associated with Maundy Thursday in his hymn "Twas On That Dark, That Doleful Night." Read my songwriting analysis of it here. Also, Kristen and I wrote "My Song In The Night" to convey the extreme love and dedication of Jesus on that dark night in Gethsemane, when his disciples couldn't even stay awake to pray with him:
Good Friday — You might think that the Cross has been covered so often in hymnody that we hardly need more songs about it. But Christ's atonement for our sin is the defining moment in all history (together with his resurrection). We will never exhaust the wonders of Calvary in our songwriting and leading.
And there are still aspects of the cross that haven't often been covered in worship songs. Kristen and I wrote "Bold Before God's Throne" to give a panoramic view of the cross, in light of the "rending of the veil" in the temple as Jesus died on the cross. The torn veil symbolizes a permanent change in how we can approach our God:
Easter — My favorite Easter song is the modern hymn "See What A Morning" written by Keith Getty and Stuart Townend. And many contemporary worship leaders have recorded versions of Charles Wesley's classic "Christ The Lord Is Risen Today." Listen to our entire Easter Songs playlist on Spotify here — over two hours of Easter music.
In recent years some modern songwriters have made a major theme of the resurrection, such as John Mark McMillan. And see the Sovereign Grace album Risen. Still, the Church doesn't have as many Easter-themed songs as we should.
Ascension — Christ taught his disciples for 40 days following the resurrection, appearing to over 500 of them (1 Corinthians 15:6). Then, he ascended into heaven before the eyes of the disciples while angels promised "Just as you see him ascend, he will come again." (Acts 1:9-11). These are worthy events and topics for songs, right?
"Alleluia! Sing to Jesus" by William C. Dix is a strong hymn for the Ascension, as is "A Hymn of Glory Let Us Sing," translated into English by Benjamin Webb, from the Venerable Bede (673-735).
Pentecost — Pentecost Sunday occurs on the 50th day after Easter (the seventh Sunday). It celebrates the coming of the Holy Spirit to the apostles and those gathered in the Upper Room for the feast of Pentecost. Pentecost season is often known by followers of the Christian liturgical calendar as "Ordinary Time." This is the time to bask in the finished work of Christ, the glory of His Resurrection and the indwelling of Christ's Spirit as he empowers us to reach the lost and do the work of the Kingdom. It's a time of mission, evangelism, discipleship and sanctification.
You can hear over two hours of Pentecost-themed hymns and contemporary praise songs in our Pentecost worship playlist on Spotify. And listen to "Rising Tide," which Kristen and I wrote to show the epic sweep of redemption: crucifixion, resurrection, ascension, the sending of the Holy Spirit, the growth of the Church and the Second Coming of Christ:
Trinity Sunday —  The church needs more songs about the Godhead. This feast day, occurring one week after Pentecost Sunday, is a prime opportunity for songwriters to get creative and add much-needed new work to the universal Church. To see a fantastic modern treatment of this neglected topic, hear "O God of Our Salvation" written by Matt Boswell, Michael Bleecker, and John Warren.
"Holy, Holy, Holy" is the obvious hymn for this occasion. See also the hymns and resources at Cardiphonia's Trinitarian Worship Music page (this site provides hymn suggestions for other periods of the Christian Year as well).
Christ The King Day — This day is a celebration of Christ's Lordship, which occurs each year in November, on the Sunday before the beginning of Advent. Christ The King Day is designed to show that our ultimate allegiance is to Jesus rather than earthly thrones and powers. Derek Webb's "Savior On Capital Hill" would make a great choice for special music on Christ The King Day (especially during election years).
Brenton Brown's "Lord, Reign In Me" is a popular contemporary worship song that fulfills one of the goals of Christ The King Day: that we continuously invite the Lord to reign in our hearts. Classic hymns for Christ The King Day include "All Hail The Power Of Jesus' Name" by Edward Perronet, "Lo, He Comes With Clouds Descending" by Charles Wesley and "Crown Him With Many Crowns" by Matthew Bridges. And Andre Crouch's "Soon And Very Soon" is a simple, heartwarming gospel song that affirms Jesus as King.
 "Can't Think" graphic, above, from Alyssa L. Miller, used via Creative Commons license