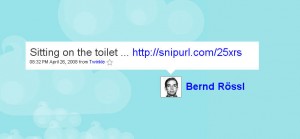 Occasionally I hear from Twitter users who wish more people would follow them. Of course, many other users could care less about their follower count — they either don't want to join the conversation, or they only want to follow a small group of people. But if you're among those who either want to grow your Twitter audience or at least increase the percentage of people who return your follow, examine these seven reasons why I (and probably many others) are less likely to follow you:
No Bio, or No Photo
It is lazy to leave your bio/profile blank. If you want people who don't know you to follow you, then give them a reason. If you're a worship leader who wants to follow and be followed by other worship leaders online, then write "I'm a worship leader at ______ church" in your bio. If you're a stay-at-home mom who blogs about topics that you believe would be of interest to other stay-at-home moms, then include this information in your bio.
On top of that, not having a profile photograph makes you look like a spammer. If you're not including your photo for a safety reason, at least upload some kind of picture. If nothing else, draw a stickman, take a photo of it on your phone, and upload that to your profile. Even that would be better than the generic Twitter "egg."
You Tweet About Yourself Too Much
As I said in my Social Media Marketing for Independent Music Bands & Artists, there is nothing wrong with tweeting links to your music, or blog posts, sermons, or whatever else you have. But don't do it all the time. Don't even do it the majority of the time. And use common sense when it comes to tweeting personal info and observances. It's fine to tweet about a great restaurant meal, especially if you want local followers to visit the restaurant. But few people want details and photos of every meal you eat, or your running commentary on your favorite TV shows.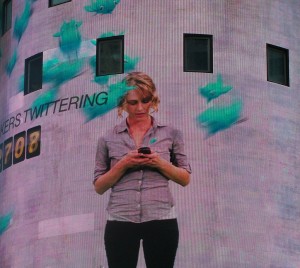 You Use A Validation Service
Occasionally I attempt to follow someone who is using a validation service. I get an email asking me to complete my "follow" by signing up for the service myself, thereby authenticating my account. That's too much trouble — it's like those annoying Captcha services that bloggers use to cut down on comment spam.
Your Account Is Protected
Of course there are reasons to protect an account — perhaps you have safety/privacy issues, and you need to take extra measures to protect yourself and your family. But it does make it less likely that people will follow you, simply because it looks like you don't want a following among those you don't know in the "real world."
You Have Almost No Followers, Yet You Follow Hundreds Of People
Newcomers to Twitter sometimes follow hundreds of people right away, before even publishing a tweet. Build your "following" list at a slower rate, or people may assume you're a spammer.
You Tweet 10 Times An Hour
Or maybe 5 times, or 20 times. Everyone has a different "that's too much" limit. Some people don't even like to follow those who post 10 times a day. I enjoy plenty of frequent tweeters, but I won't follow someone who posts so often that they dominate my feed. I've seen accounts that update every few minutes, for hours at a time each day. That's crazy.
It's another matter if you are "live-tweeting" a big event. Many of your followers may find this valuable. But few people (if any) want you to appraise them of every new song that starts playing on your radio.
You Hardly Ever Tweet
I follow pastors who provide spiritual insights. I follow communications professionals who provide tips on effective communication. I follow songwriters who give me some kind of glimpse into their writing life. I follow many other kinds of people who in some way inspire me, encourage me, challenge me, teach me or make me laugh with their tweets. Why would I follow someone who doesn't even appear to use the service?
~~~
Are there any other reasons you can think of? Do you disagree with any of my reasons? I'd be glad to hear from you — you may even change my mind in some way.
And by the way, my Twitter handle is @bobbygilles. I tweet approximately 8 times a day (less on weekends) about the same kinds of things I write about here at My Song In The Night.