David Santistevan is Worship Pastor at Pittsburgh's Allison Park Church. He's also a well-known blogger at DavidSantistevan.com, recently recognized by the readers of Worship Leader Magazine as one of the "best blogs for worship leaders." And he's the author of short, helpful e-books like Beyond Sunday: A Step-By-Step Guide For Creating And Sustaining A Vision For Your Worship Team, and his latest, The Worship Songwriter.
Today David and Allison Park Worship have released their first worship album, a live project called Undying Love. Get it on iTunes or their website (where you can get loops, chord charts and more). First, read this My Song In The Night interview to get insight's into Allison Park's songwriting culture and David's thoughts on music for the church, writing, worship leading and more.
Bobby Gilles: One of the first things I noticed about Allison Park Worship: Undying Love is that you co-wrote songs here with several different writers, and that some of the other songs feature multiple writers besides yourself, working together. Is that kind of collaboration part of the DNA at Allison Park? How do you encourage it?
David Santistevan: It's a relatively new development at our church. This project began as a songwriting retreat where we did a ton of collaborative songwriting. I had a desire to invest in the young songwriters on my team and this was a great way to do that.
Bobby Gilles: Tell me about the actual songwriting retreat that led to the birth of many of these songs. Was it a tightly structured retreat? Did you put some writers together intentionally, or was it more like "Lets lock all our writers together in a big room and see what happens?"
David Santistevan: The retreat was pretty structured – I grouped people up and sent them off for an hour at a time to co-write. Each of the writing sessions was unique – looking at upcoming sermon series', writing on a particular theme, just worship and see what happens. Then, we came back together and shared our ideas. The time limit, structure, and accountability really helped us to become more creative and push our ideas.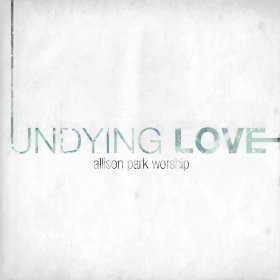 Bobby Gilles: In several of the songs, like "Belong To You" and "Nothing Compares," you've got that really singable, exciting verse-chorus-bridge format. Then in some of the others – the Wesley hymn "O For A Thousand Tongues To Sing," for instance, where you contributed a chorus, you delve into the more traditional church song structure that leans heavily on verses. Can you describe some of the various things that each kind of format contributes to the overall experience of the album and the live worship setting?
David Santistevan: Our church loves hymns and we love simple, faith-filled, declarative choruses. "O For A Thousand Tongues" really captures that well. We want our worship experiences to involve the mind, emotions, and will. When our minds encounter truth, we respond with passion and love, choosing to engage in worship. We don't just want to think, agree and watch. We engage our entire being the worship of God.
Bobby Gilles: Most of the lyrics are very much like a heart's cry – simple declarations as well as requests to God like "Turn my eyes from what is earthly," or "Take this open and willing soul." Did you have to chisel these lyrics down or revise a lot to arrive at that degree of intimacy and simplicity, or was it more like "This lyric was my heart's first response, so let's not complicate it too much through revision?"
David Santistevan: I am a firm believer in revisions when it comes to worship songs. My heart's first response is usually very passionate, but not always theologically sound or worth putting into song. We took the first drafts of these songs and went to work on the lyrics. I wanted to know – Are these songs worth singing about? Are they true? Do they glorify God? Do they lead people to Scripture?
Worship songwriting is a sacred responsibility. We shouldn't just rely on our initial creativity. We need to be Bible-saturated and work hard to reflect God's greater story.
Bobby Gilles: In songs like "We Can Not Stay Silent" and "To God Alone" I get a sense of "We're not going to let the rocks cry out." And it seems like the congregation is passionately involved as well. Is that pretty indicative of the worship climate at Allison Park? How do you cultivate that?
David Santistevan: Yes! We definitely have our Pentecostal roots ☺ One of our greatest values is engagement. We don't want people to watch a great band. We want them to declare God's promises over their life. So we work hard to explain why we raise our hands, sing, shout and participate in worship. I'm always exhorting the congregation that we're all a part of the worship team, following our true worship leader, the Holy Spirit.
Bobby Gilles: Has this collection of songs been a part of your worship services for a while or was the live recording one of the first times that the congregation heard them?
David Santistevan: I would say 8 out of the 10 songs have been staples at our church. "God of the Impossible" and "Closer" are more ministry oriented songs (less congregational) so they were more unfamiliar. Our goal was to pick the best songs – the songs that people responded to.
Bobby Gilles: Correct me if I'm wrong but I believe this is your first album. Why begin with a live project rather than a studio release?
David Santistevan: We wanted to do a live project because we didn't want this to just be about a band or an artist. This is the church. We all own this – from the pastors to the band to the congregation. These are "our" songs. This is "our" prayer. We felt a live recording was the best way to capture that.
Bobby Gilles: Many people are familiar with you through your blog, davidsantistevan.com, "a blog for worship leaders and musicians," and e-books like The Worship Songwriter and Beyond Sunday. What's your goal, in terms of the universal church and worship ministries – and how does that coincide with your goal as worship pastor of the local church in Pittsburgh?
David Santistevan: I love the local church and love serving God's people in worship ministry. If I ever lose that, I have no business writing about it. My plan is to continue to live this out in ministry and create resources for other worship leaders. I have a passion to help the "unknown" worship leaders – those who feel "less than" because they don't have big teams, big budgets, and loads of talent.
Bobby Gilles: What can we expect out of Allison Park Worship in the future, in terms of songwriting, recording and other endeavors?
David Santistevan: I plan to do another project in the future but am really looking forward to seeing this project live its life and watch God use it. We also look forward to leading worship at our church, at some events, and leading songwriting/worship team workshops.