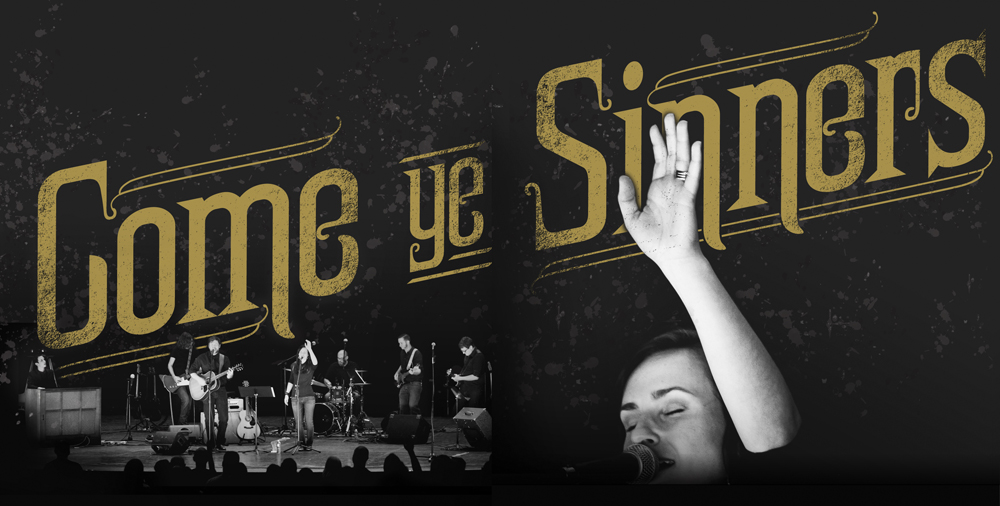 Most of you know that Kristen is a worship leader at Sojourn Community Church, and I write songs for Sojourn (where I'm also Director of Communications). We thought we'd let you know that Sojourn has released a new live worship record called Come Ye Sinners: Sojourn Music Live At Memorial Auditorium.
In addition, Sojourn is selling all previous albums for just $5 each until Christmas 2012. Albums that Kristen and I worked on include:
Before The Throne (2007) This is the Sojourn record that earned a 5 Star review in Christianity Today and brought an international audience to Sojourn's worship ministry. I co-wrote "All I Have Is Yours" and "Lead Us Back" for Before The Throne.
Over The Grave. This is volume one in our Isaac Watts project. Over The Grave (2009) is a high-octane indie rock worship re-imagining of Isaac Watts hymns. I co-wrote "Warrior," "Living Faith" and "We Are Changed" for this record.
The Water And The Blood. This is volume two of the Isaac Watts project — a folky, more acoustic project than Over The Grave. The Water And The Blood (2011) is also the first record Sojourn released after Kristen moved to the Louisville area and joined Sojourn Church. She sings lead on "From Deep Distress" and contributes harmony vocals on a few more songs here. I co-wrote "Let Your Blood Plead For Me."
Other Sojourn records on sale for $5 include Advent and Christmas-themed albums. And the new Sojourn Live features Sojourn originals alongside Sojourn version of songs like John Mark McMillan's "Death In His Grave," the Getty/Townend anthem "O Church Arise," and Brian Eichelberger's "Satisfied In You."
Kristen and I hope you have a wonderful Thanksgiving weekend!