Anyone who has ever wanted to be perfect, in any way, at anything, please raise your hand.
My hand's up. We have all longed to be perfect but imperfection plagues us.
And it's a big reason why we hesitate to tell our redemption stories. We've been hauled out of the pit of despair and set upon a rock, yet we continue to struggle with sin because we are imperfect. But our imperfections should be the reason we DO tell our redemption stories, which portray the contrast of our flawed sinfulness with the perfect, sinless beauty of Christ and His perfect, beautiful work of making us perfect. This allows for the most audaciously beautiful display of Christ in our lives. He is what our stories of redemption are all about.
I've been meditating on Psalm 40 for the past three weeks because the entire psalm tells a story we can relate to, if we have been redeemed by the blood of Christ.
David begins by telling us how he was in a pit of despair and patiently waiting for the Lord to hear his desperate cry. Then, the Lord turned to him and heard his cry and reached down and pulled him out of the miry pit. He set David's feet upon the rock and made his steps secure. And then He gave David a new song to sing, a hymn of praise to God.
Why? So that many others would see what the Lord had done for David and they would fear the Lord and also put their trust in Him.
But David doesn't stop there in telling his story. "Many, Lord my God, are the wonders you have done, the things You planned for us. None can compare with You; were I to speak and tell of Your deeds, they would be too many to declare." At first glance, we may think he's referring back to his rescue from the pit.
But then the Holy Spirit surprises us as He inspires David to prophetically describe the most beautiful of God's plans for His people—the plan of salvation for sinners through the perfect sacrifice of Jesus Christ. The writer of Hebrews 10 quoted and expounded upon this part of the psalm after describing how impossible it is for the blood of any animal sacrifice to take away sins—concluding that if those sacrifices offered year after year, generation after generation had been effective, "the worshipers would have been cleansed once for all, and would no longer feel guilty for their sins. Instead, those sacrifices were an annual reminder of sins."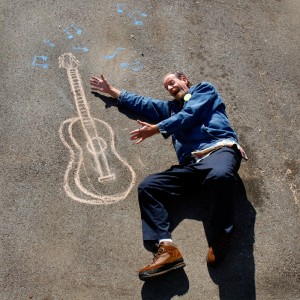 Then the writer of Hebrews highlights the hope of all humanity, Jesus Christ, when he says of Christ in quoting Psalm 40, "When Christ came into the world, He [Christ] said, 'Sacrifice and offering You did not desire, but a body You prepared for me;" . . . Then He said 'Here I am, I have come to do Your will.'"
In Psalm 40 this is worded as "I desire to do Your will, my God; Your law is within my heart." The reference of this passage in the book of Hebrews reveals that David was indeed speaking prophetically of Christ coming and desiring to do the perfect will of God [His law within the perfect heart of Christ] in offering His own body as a pleasing and acceptable sacrifice for sins [where the other animal sacrifices were never pleasing or sufficient to forever cleanse and save the worshipers].
The writer of Hebrews goes on to say, "And by that will, we have been made holy through the sacrifice of the body of Jesus Christ once for all. . . For by one sacrifice He has made perfect forever those who are being made holy."
This is why David was so awestruck by the beautiful things God had planned, namely the Holy Spirit's revelation of the sufficient sacrifice of Christ that would forever cleanse the conscience of sinful worshipers, including David, and you and me!
David wanted to be perfect too. He longed to be free from imperfection just like you and I do. And he saw with eyes of faith the plan God had set into motion to make us perfect forever. This is why David resounded in thankful praise upon experiencing a glimpse of the eternal salvation of the Lord when he was rescued from his particular pit of despair and given a secure place to stand and a new song in the night.
And this is why David tells us that he proclaims
"God's savings acts in the great assembly. I do not seal my lips, Lord, as you know. I do not hide Your righteousness in my heart; I speak of Your faithfulness and Your saving help. I do not conceal Your love and Your faithfulness from the great assembly." (Psalm 40:9-10)
This story MUST be told! God has provided salvation and righteousness to those who call upon Him!
And because of God's secure, sufficient salvation through Christ on his behalf, David was free to tell the rest of his story, the part where he fell into sin again and found himself crying out to God, once again, for mercy and rescue.
"Do not withhold your mercy from me, Lord; may Your love and faithfulness always protect me. For troubles without number surround me; my sins have overtaken me, and I cannot see. They are more than the hairs on my head, and my heart fails within me." (Psalm 40:11-12)
He continues his prayer to the Lord and concludes with a prayerful blessing for those who will later read or hear his story, followed by his honest acknowledgment of his helpless state and God's permanent, perfect provision of help and deliverance because David knows he belongs to the Lord and will be made perfect forever through the sacrifice of Christ.
"May all who seek You rejoice and be glad in You; may those who long for Your saving help always say, 'The Lord is great!' But as for me, I am poor and needy; may the Lord think of me. You are my help and my deliverer; You are my God, do not delay." (Psalm 40:16-17)
May all the redeemed of the Lord, like David, tell our stories without shame or fear of condemnation. Rather, let us ponder the wonderful things God has done for us (we've been rescued from the pit of despair!) and the marvelous things He's planned for us (salvation and perfection in Jesus Christ). And let us honestly and continually acknowledge our ongoing need for God's help and deliverance as we sojourn here in this imperfect world while we wait with our brothers and sisters and a groaning creation for the final return of our Savior, Jesus Christ.
By His perfect sacrifice once and for all He has cleansed our consciences and made us holy and perfect forever. And while we wait, let us not hide His righteousness in our hearts but let us boldly declare the faithfulness, love and saving help of our God as we declare "The Lord is great!"
This is the new song, the hymn of praise to our God that all who are redeemed have been given to sing as a declaration and a constant reminder to us of God's perfection in all things, namely in saving us. Yes, this is our story, this is our song, praising our Savior all the day long.
Top photo by Pietro Zanarini, used via Creative Commons license