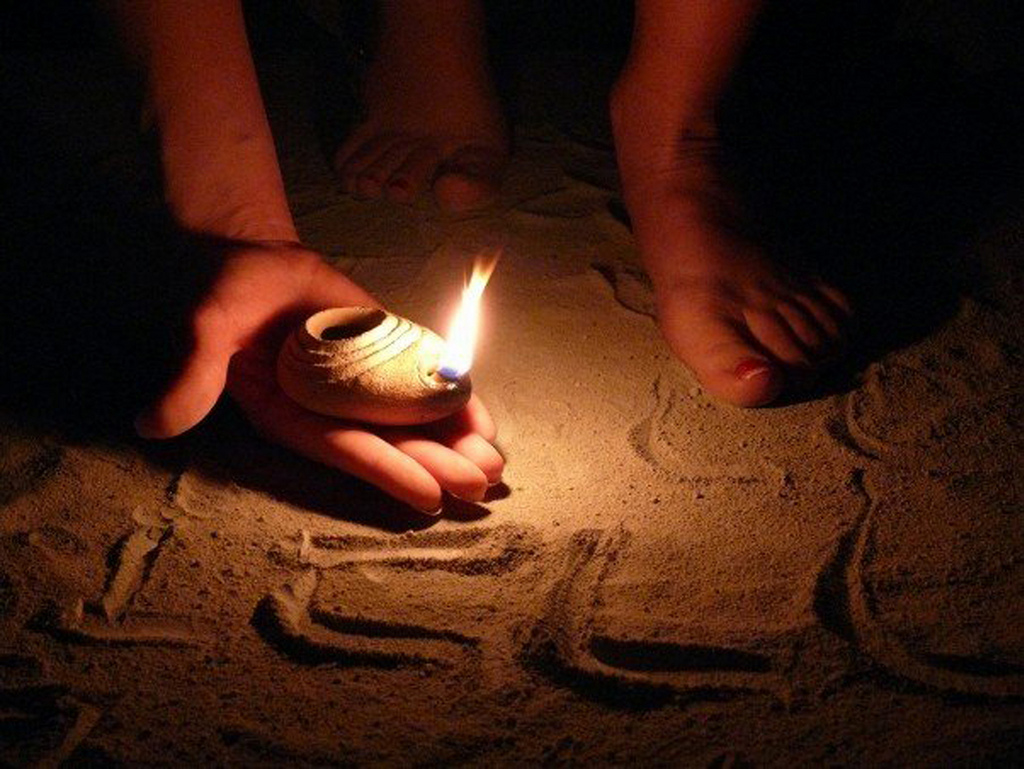 The 150 psalms in ancient Israel's hymnal not only provide examples for us to follow in writing new songs, but they give us a wealth of source material. Some of the greatest hymn writers of the English language, like Anne Steele and Isaac Watts, wrote hundreds of "metrical psalms," in which they applied English songwriting structures to these Hebrew poems, and "Christianized" the content. For instance Psalm 3:7:
Arise, O Lord!
Save me, O my God!
For you strike all my enemies on the cheek;
You break the teeth of the wicked
Became this at the hand of Watts:
Arise O God, fulfill Your grace
While I Your glory sing;
My God has crushed the serpent's teeth
And Death has lost its sting
Watts put the four lines into Common Meter and he introduced rhyme. More importantly, as a post-Calvary writer, he introduced the cross. Whereas David and the other psalmists looked forward to their Messiah, we look back at the victory Jesus won for us. Hear Sojourn's adaptation of Watts's Psalm 3, "Death Has Lost Its Sting (by Rebecca Dennison) here:

Today, church songwriters mine the psalms to create some of our most widely sung praise and worship songs, like Chris Tomlin's "King of Glory" (Psalm 24). And some churches have produced whole projects of songs based on the psalms, like Sovereign Grace's 12-song Psalms record, Cardiphonia's Psalms of Ascents project and The Psalms Project, a gifted community of musicians from the Netherlands who have composed modern arrangements for Geneva Psalm tunes from the 1500s.
The Psalms Answer Questions About Form And Content That Would Otherwise Bog Us Down
Q. Should our songs be long or short? Simple or complex?
A. Yes, yes, yes, yes.
Q. Should we sing as the plural "We" or the singular "I"?
A. Yes and yes.
Q. Should we sing to God (vertical) or about God (horizontal)?
A. Yes and yes.
Take a journey through Psalms and you'll see long and short songs, corporate and individual songs, vertical and horizontal songs — all fit for praise, lament, edification, admonishment and worship.
The Psalms  Teach Us About God Through Stunning Metaphors, And Show Us How To Use Metaphor
One way in which psalms teach us about God's character is through the psalmists' use of metaphor, a figure of speech I wrote about here. The word "metaphor" means "to carry over meaning from one thing to another," and comes from the Greek "meta" (over) and "pherein" (to carry).
The main metaphors for God in Psalms are King, warrior and fortress. Other metaphors for God include:
a "shield" (Ps. 3:3), "shadow" (Ps. 91:1), "bird" (Ps. 91.4), "light" (Ps. 104.2), "Shepherd" (Ps. 23), "mother" (Ps. 131), "judge" (Ps. 5:3), and "boxer" (Ps. 3:7, 74:11).
These metaphors in their contexts tell us volumes about the character of God.
How has the Book of Psalms impacted your worship?
What are your favorite psalm-based recordings?
Have you participated in any psalm-based recordings? Share them with us.