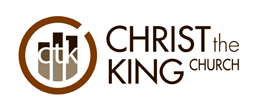 On Wednesday, March 13 Sojourn Network is conducting our next Faithmapping Micro-Conference in Cincinnati, hosted by member church Christ The King. Pastors, worship leaders and church planters will learn how Sojourn Network can help them plant and grow strong churches, especially in the context of Cincinnati, northern Kentucky and nearby cities.
In this audio interview, I talked with Michael Clary, pastor and founder of the multi-site Christ The King Church. You'll learn:
Why Pastor Michael Clary chose to plant Christ The King Church in Cincinnati

Why did they launch second campus in northern Kentucky rather than plant a new church?
Why should experienced pastors attend the Faithmapping micro-conference?
Listen on the audio player below, or download from iTunes.