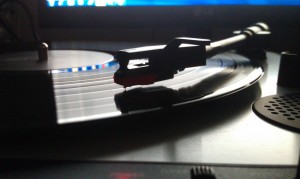 Looking for songs of thanksgiving, adoration and praise for
Your Thanksgiving weekend worship services
Your Thanksgiving holiday mood music
Your personal times of reflection, thanksgiving and worship?
Kristen and I have come up with a 22-song Playlist on Spotify that you can freely listen to and share with your friends.
This follows on the heel of our other Spotify worship song playlists:
23 Songs Of Thanksgiving And Praise
My Maker And My King by Sojourn
Crags and Clay by Gungor
Indescribable by Chris Tomlin

Grateful by Lecrae
All I Have Is Yours by Sojourn
Thank You, Lord by Paul Baloche

Your Mighty Hand by Saint Lewis
Joyful, Joyful, We Adore Thee by Page CXVI
To Christ The Lord by Indelible Grace
We Are Changed by Sojourn
You Never Let Go by Matt Redman
Triune Praise Remix by Shai Linne
Jesus, Thy Blood And Righteousness by Zac Hicks + Cherry Creek Worship
Satisfied by City Hymns
Blest Be The Lamb by Sojourn
Everybody Praise The Lord by Lincoln Brewster

Never Once by Matt Redman
You Have Always Been Faithful by Sovereign Grace
It Is Finished by Bifrost Arts
For Your Goodness by Joe Day
All Good Gifts by Sojourn
Great Is Thy Faithfulness by Trent Smith
You Grew The Tree by Kristen Gilles
Thank you for reading our post. You can download our 4-song worship album "The Whole Big Story" for free in the top-right sidebar of this website. We've also heard from many churches who have enjoyed leading these songs in worship services. If you'd like to do so, download free chord sheets from the "Gilles Music" tab at the top of this page. And you can subscribe to this blog for free by clicking the RSS icon or signing up via email in the right-hand sidebar.
– Bobby & Kristen
Post Footer automatically generated by Add Post Footer Plugin for wordpress.